Hello everyone! It's Margaret!
Since I'm planning to go to London again, I'm now trying to make a list of some little beauty related British treasures... Today I want to share with you my choices, but if you have any other recommendations feel free to leave them in the comments!
Boots will be my dreamland!
- Boots Botanics 97% Organic Hot Cloth Cleansing balm - 8.99£ -
Link
So curious about this stuff! I think I'll use this during cold months because it's quite rich and thick and not the best option during summertime for those with combination skin like me! I want to try it both because it has a reasonable ingredient list and because I can't afford the super hyped Emma Hardie one. I think it's a good compromise. Also, in Italy they're not that popular as in other countries.
- Soap & Glory The breakfast scrub - 8£ -
Link
Last year, I was obsessed with this stuff and I wanted to get it, but as soon as I smelled the Flake away Scrub I couldn't resist. I still remember the Breakfast scrub and its lovely perfume though and now I desperately want to try it!
- Origins Balanced diet Lightweight Moisture Lotion - 23£ -
Link
As I said multiple times, I have combination skin: this means that I get both spots and dry patches - Brilliant! I'm always looking for a good moisturizer - light but hydrating enough. The Origins one seems to be suitable for my skin type although the price is ridiculously high. I still want to give it a go though because Origins is a well-known brand which uses good and reliable ingredients.
- Collection Lasting perfection concealer in Fair 1 - 4.19£ -
Link
The number one of high street concealers!! I can't rave about this stuff enough, it's glorious!
- Rimmel Stay matte powder - 3.99£ -
Link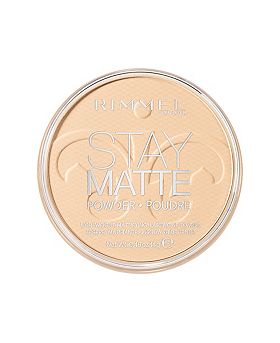 Best drugstore setting powder I've tried so far, it matches my skin colour perfectly but I've noticed that it also gives some coverage. Great product :)

- Aussie Miracle Hair Insurance Leave-in conditioner - 4.99£ -
Link
I know, technically this is an Australian brand, but I'm sure it's a bit more difficult for me to go to Australia :) I've heard so much about this, it's supposed to be hydrating, smoothing and should make your hair shiny: need to try this!
That's it for this post! As you can see I love surfing the net, looking for some British and non-British beauty gems eheh. This is my list but it could eventually grow: if you have any other recommendations about beauty products and make up I should pick up from London, make sure to leave them in the comments - I would really appreciate that! If you want to check out my previous London beauty haul,
here
's the link!
Thank you so much for reading!
Lots of love,
Margaret